The Benefits of a Physician Owned Hospital
Navigating healthcare and hospital options when you have an upcoming surgery can be overwhelming and confusing. You would like the best care available but may hesitate to get treatment for fear of an outrageous bill. Your good health is essential, and you will likely regret waiting too long. So how can you assure you are getting top-quality care at a fair cost so you can focus on healing and recovery after your procedure?
There is a solution that can meet all your needs. Physician-owned hospitals (POHs) are an ideal choice for patients who want to look beyond the traditional hospital offerings and receive highly individualized, professional care at a much more affordable price. Read on to learn how patients benefit when physician-owned hospitals (such as Treasure Valley Hospital located in Boise, Idaho) take medical innovation and patient care to the next level.
What is a Physician-Owned Hospital?
A physician-owned hospital is a hospital that is directly owned and operated by physicians who control how it works and functions. These physicians get to make important decisions about who assists them during surgery, how the operating rooms are run, the types of procedures provided, the amount of time spent with each patient, and the quality of care they provide. Physician-owned hospitals generally offer superior care to their patients at a more affordable cost than larger hospitals.
Many large and medium-sized cities have healthcare systems that incorporate several hospitals and medical facilities. Unfortunately, they can be burdened by bureaucracy and may have unnecessary paid staff that can increase care costs to their patients. Physician-owned hospitals eliminate this extra cost and red tape. They maintain a smaller facility size and focus on providing specialized care, which further reduces overhead, and enables them to make decisions for the facility and their patients quickly. These benefits and savings are passed on to their patients. At Treasure Valley Hospital in Boise, Idaho, we believe that physician-owned hospitals return patient care to the doctors' hands, which benefits the entire community.
What Are the Benefits of a Physician-Owned Hospital?
When it comes to physician-owned hospitals, there are a multitude of benefits which are each worthy of closer examination. Here are some of the most significant advantages patients of physician-owned hospitals experience:
Patients Receive More Personalized Attention
Typically, physician-owned hospitals are much smaller than traditional hospitals and tend to have a lower nurse-to-patient ratio. Patients can receive care in a more intimate and less stressful environment. With more personalized attention from doctors, nurses, and other staff, patients feel they are getting the attention and support they deserve. More importantly, they are satisfied with their care.
With More Choices, Patients Feel More Empowered
When working with a physician-owned hospital, compared to a traditional hospital, patients frequently feel as if they have more options and more of an opportunity to voice their opinions in the care that they receive. At Treasure Valley Hospital, we strive to empower patients in Boise, Idaho and the surrounding cities with choices regarding their care.
Commitment to Clinical Outcomes
Physician-owned hospitals are deeply committed to outstanding patient care and clinical outcomes since they hold a personal stake in the facility's reputation and are members of their community. It's no surprise that this yields outstanding results in the HCAHPS surveys for Treasure Valley Hospital in Boise. We rank above national and Idaho averages in every category. For instance, in the category "Patients Who Reported That They Always Received Help as Soon as They Wanted," Treasure Valley Hospital currently ranks an incredible 21% higher than the national average! Excellent patient outcomes are our highest priority, and there is no reason to doubt the competence or care that physician-owned hospitals offer.
Doctors and nurses at physician-owned hospitals are highly committed to the level of care that their patients receive from the moment they check in for their procedure. This means that they are prepared for any situation so they can focus more on their patient's healthcare experience.
Is A Physician-Owned Hospital Right for My Surgery?
If your doctor has recommended surgery as the best option to treat your condition, you may be wondering if a physician-owned hospital would be a good choice for that surgery. Here are a few tips to take into consideration when choosing a hospital for your surgery.
Ask Your Doctor: Always ask your doctor what hospitals they are affiliated with and for a particular hospital they can recommend. This will help you make sure that the hospital you choose has plenty of experience handling your diagnosis and can work directly with a physician who already knows you. Always ask if they have privileges at your local physician-owned hospital.
Call Your Insurance: Next, consider which hospitals are covered by your insurance policy. After all, you do not want to have to pay more than necessary. Call your insurance provider before choosing a hospital to ensure that all your questions are answered and clarify what aspects of your procedure and hospital stay will be covered by your plan.
Check Online Reviews: Always remember to research what others say about the hospital you are interested in and your doctor performing the surgery there. Check their Google, Facebook, Healthgrades, and Yelp reviews as well as their HCAHPS (Hospital Consumer Assessment of Healthcare Providers and Systems) survey data from CMS (Centers for Medicare and Medicaid Services). If it is clear the reviewer had the same procedure performed, you will gain even more insight into what to expect!
Convenience: It is also essential to choose a hospital that meets your personal needs. For instance, you may want to choose a hospital that is located conveniently close to home for you and your loved ones so that you can get there without much trouble. This also means you would have a shorter, more comfortable trip home when you are released. Treasure Valley Hospital is located at 8800 W. Emerald St., Boise, Idaho 83704 with nearby freeway access so we can serve the residents of Boise, Meridian, Nampa, Eagle, Kuna, Caldwell, and more.
If your doctor recommends a physician-owned hospital, if it fits your preferences, has great patient reviews, is conveniently located and your insurance covers it, CONGRATULATIONS! This is an excellent combination of choices for your surgery — the best care at a price that fits within your budget.
Why Consider Treasure Valley Hospital?
Treasure Valley Hospital, located in Boise, Idaho, is a physician-owned hospital that has continuously provided our patients with the best possible care since 1996. With 25 years of experience, we understand what our patients want and need in a hospital experience. We strive to keep our operational costs as low as possible and pass the savings directly to our patients by focusing on certain surgical specialties including:
Radiology
Vascular Surgery
We add other specialties as needed, and we always strive to provide the best possible options to all our patients. This means that we can be completely transparent about our upfront costs because we are not relying on unnecessary staff or procedures to create extra expenses. Our cost calculator tool can help you learn more about exactly what fees to expect during your visit to Treasure Valley Hospital. This way, you can make a more informed financial decision without having to worry about unexpected costs.
On our Surgery Cost Calculator page, you can download a complete list of surgical costs. Transparency in pricing is hugely valued at Treasure Valley Hospital. The list of hospital charges we share are the rates established before any negotiated discounts with payers, insurance companies or patients. You can obtain an estimate for your self-pay fee by calling Treasure Valley Hospital at (208) 373-5118 if you don't have insurance. We can also provide an estimate of the fee your insurance has negotiated on your behalf. Please keep in mind insurance rates/allowables and this list of established rates are different.
Treasure Valley Hospital Values
At Treasure Valley Hospital, we promise to never deviate from our mission of providing high-quality, low-cost care to every one of our patients. Together with Surgical Care Affiliates, we are committed to the following values:
Clinical Quality
According to research published in the journal Annals of Translational Medicine, "Existing studies suggest that clinical outcomes at POHs are at least equivalent to (and potentially exceed) those of hospitals without physician ownership, and patient satisfaction is consistently higher in physician-owned facilities. These factors, combined with superior efficiency and care processes, have allowed POHs to outperform their non-POH counterparts on value-based care metrics."
We are always committed to outstanding patient care and clinical outcomes in every procedure we perform. We have a long list of patient satisfaction surveys that reinforce this point. In addition, you can check our Google reviews (over 390 reviews averaging 4.8 stars) to see what our previous patients say about their experience at Treasure Valley Hospital. Here are a few comments:
"Treasure Valley Hospital is an amazing facility - efficient, friendly, and thoroughly professional. Every staff member was kind, helpful, and competent. I was completely amazed by the thoughtful preparation and care. Nurses, accounting, physicians, and therapists were thorough and completely capable."
"I've had three surgeries at Treasure Valley Hospital, and in my opinion, it is the best hospital ever! From pre-surgery registration to the minute you leave the hospital, the whole process is very professional and caring. The nurses that took care of me for four days after my spinal fusion were awesome!"
"The doctor and staff were very professional and polite. They took the time to answer my questions and made me feel at ease about the operation. This was the third time I have been operated on at TVH, and every time the experience was positive. I would recommend them to anyone needing surgery."
Again, and again, we are awarded patient experience honors that show just how seriously we take patient care. In 2020, we received the Outstanding Patient Experience Award for the third year in a row. Here is a list of all the awards we have received in just the past few years:
Outstanding Patient Experience Award – Healthgrades, 2018, 2019, 2020
Top Hospitals in the US & Only Boise Area Hospital with Patient-Rated 5-Star - CMS, 2019
Medical Missions Hero - Surgical Care Affiliates, 2016 & 2017
Guardian of Excellence Award – Press Ganey, 2016
#1 Hospital in America – Medical HCAHPS Data, 2012
Path to Excellence Award – NRC Picker, 2011
As you can see, patients and professionals alike choose Treasure Valley Hospital because of the excellent overall healthcare experience we provide.
Integrity
Integrity is one of the essential values that a medical professional and hospital should have. Every doctor takes an oath to do no harm, but at Treasure Valley Hospital, we push that oath a step further. We do what is right, no matter how difficult it is to do so, without exception. We say what we mean, and we do what we say. Our reputation is built on integrity, which is why we are transparent about our pricing.
Service Excellence
We strive to hold each other to the highest standard of service excellence in everything we do. This greatly benefits our patients. We do not believe in cutting corners. You can expect to receive the best of care from the moment you step into our facility, throughout your procedure, and until you are medically discharged.
Teamwork
A team environment fosters trust, collaboration, and innovation. Everyone employed by Treasure Valley Hospital works together, helping and supporting one another to make our facilities and all our departments successful. Teamwork means respect among staff members, fantastic communication, and quicker turnaround than other hospitals. Teamwork builds a strong foundation for everything we do, which means every staff member is listened to and everyone's skills and experience are utilized.
Accountability
We always take complete responsibility for every aspect of the care we provide, including our actions and the commitments we make to patients, their families, and all our staff members. This means we face any problems head on and will never shy away from finding a solution that works for everyone involved, even when it is challenging to do so.
Continuous Improvement
None of our values would matter if we did not always seek to improve our facilities and the care we provide in every possible way. This means that we constantly examine the latest technology and advancements in patient care while enhancing our customer service and available procedures. We strive to reach new heights by providing better care at a better value, which means everyone wins.
Inclusion
We create an environment in which all employees' ideas, perspectives, and experiences are heard, valued, and respected.
Treasure Valley Hospital Features
Below we highlight the features of our physician-owned hospital.
Admitting
Our friendly admitting clerks will pre-register and schedule pre-admission testing two weeks before your procedure to help expedite the admitting process on the day of your visit.
Pre-Op / Recovery
We carefully developed a calming atmosphere to welcome you and allow you to rest easy until the end of your stay. Our care team's goals are to minimize your anxiety. They do so by explaining the details of your planned visit and educating you to have a successful at-home recovery.
Surgical Suites
Physicians who perform their procedures at Treasure Valley Hospital can deliver an array of inpatient and outpatient procedures in our state-of-the-art operating theaters. We have recently added two new operating rooms for a total of 10 rooms in order to accommodate as many patients as possible.
Private Rooms
As an inpatient, we never want you to feel like you are waiting to have your needs met at Treasure Valley Hospital. That is why we maintain a low nurse-to-patient ratio – the best in the area – providing you with focused and friendly attention.
Pharmacy
Pharmacists at Treasure Valley Hospital deliver personal and accessible care - just as you would experience throughout all our facility. They are always available to guide you, your doctors, and your nurses.
Treasure Valley Imaging
Our radiology center is staffed with certified technicians and radiologists who can provide diagnostic procedures, including multi-slice CT scanning, ultrasonography, high field MRI, and x-ray.
Treasure Valley Hospital Café
Our freshly prepared gourmet cuisine is customized to meet special dietary needs by Thomas Cuisine Management and is available to you during your stay. You can choose meals from daily specials or order from our extensive menu; either way, it will be delivered to you fresh!
Fantastic Facilities
Private rooms, gourmet cuisine, and personalized attention are standard for every patient at Treasure Valley Hospital in Boise, Idaho. Patients can relax and focus on their recovery during an inpatient stay, and we will see to every aspect of your comfort. Our recently remodeled lobby area is available to your family if they are waiting while you are having your procedure done.
What is the Process to Have a Surgery Scheduled at Treasure Valley Hospital in Boise, Idaho?
If you need a surgical procedure, you will first need to contact a physician. Because our physicians have their own independent practices in the community, please refer to our Doctors Page to find a list of physicians who are credentialed to perform procedures at Treasure Valley Hospital. When you have identified the physician, you wish to see, please call their office directly to schedule an appointment. After you have consulted with the physician, if he or she determines surgery is necessary, the physician's office will call Treasure Valley Hospital to schedule the procedure.
Does Your Doctor Have Privileges at Treasure Valley Hospital? Ask Them!
The benefits associated with a physician-owned hospital are clear. Recognized nationally as a top hospital, and in Idaho as the #1 physician-owned hospital, Treasure Valley Hospital is an excellent choice for patients in Boise, Idaho, and surrounding towns. We offer excellent quality at an affordable price, and our team is happy to help you in any way that we can!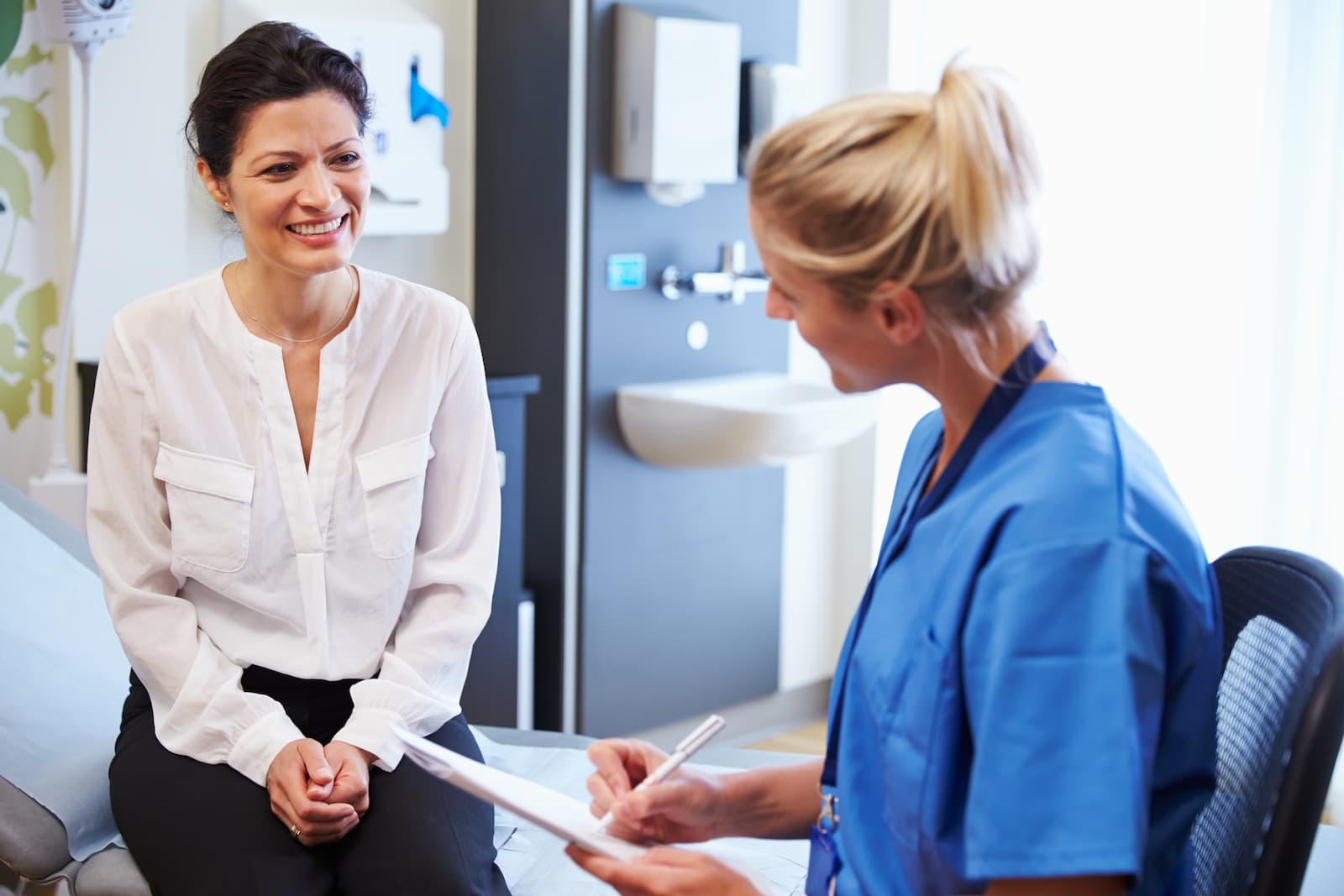 How Much Is Your Surgery?
Cost Estimator
Treasure Valley Hospital is a Boise hospital designed to be efficent and provide high quality health care at the best possible price. We believe our patients deserve to know about how much their procedure will cost. This philosophy allows patients to plan for their health care costs. The TVH Cost Calculator is just another way of caring for patients even before their treatment.
Cost Calculator